Keeping it flexible with our NEW Secondary TfM Sustaining offer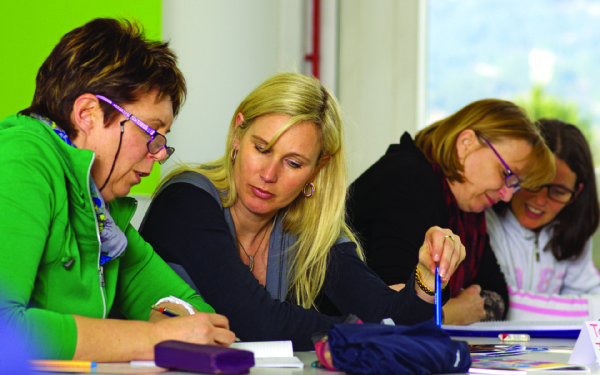 To help your school continue its Teaching for Mastery (TfM) journey, we're launching a brand-new approach that puts you in the driving seat.
Offering a truly flexible approach, our new Secondary TfM Sustaining Catalogue enables you to choose from a selection of events and activities that will best fit the needs of your school.
Opt in. Find out.
With 12 workshops/events to choose from, you and your staff can opt in to as many or as few opportunities as you like. To give you a flavour of what's on offer, please see a summary of our core offering below:
Leading for Mastery – networking meetings to share successes and exchange best practice for scaling up teaching for mastery within your department
GLOW Live – come and observe a TfM lesson live, in the classroom, led by one of our Local Leaders of Maths Education
Strengthening Subject Matter Expertise – workshops that explore the big pedagogical idea of 'Representation and Structure'
Collaborative planning – working with other colleagues from other schools, co-plan lessons and design tasks focused on strands of the national curriculum
Who can take part?
If your school has completed Secondary TfM Developing and/or Embedding programmes, you're eligible. The workshops/events can be attended by anyone from your department; and it doesn't have to be the same person each time.
Register your selection today
Click here to take a closer look at our offer in the new Secondary TfM Sustaining catalogue. If you like what you see, you can reserve your place straight away using the registration links listed in the 'Events Overview' section.