Take your maths leadership to the next level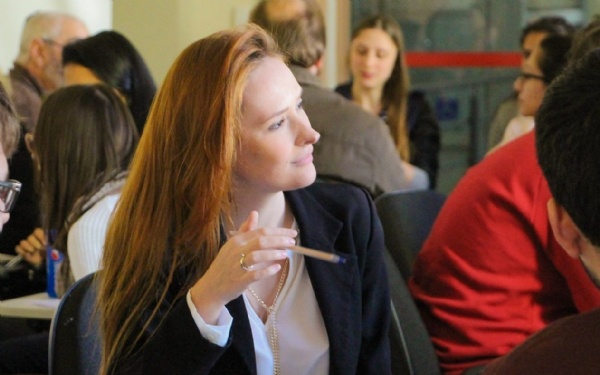 Become an accredited Local Leader of Maths Education with our free/fully funded development programmes
If you're considering the next step in your development as a maths leader, the NCETM and Maths Hubs are currently accepting applications for five CPD opportunities.
Each programme is designed to develop teachers as experts in teaching for mastery and the leadership of professional development. Upon completion of the programme, you will become a local leader of mathematics education (LLME) and work with the GLOW Maths Hub team to deliver our programme of activities with schools and colleagues across Gloucestershire and Worcestershire. Click on the links above for more information.
What is a Mastery Specialist?
All Mastery Specialists are classroom-based practitioners who develop teaching for mastery in their own classrooms. They then go on to lead Work Groups to support other schools/colleges and their teachers across our region. This year, alongside our established Primary and Secondary specialists programme, we're also looking to recruit a brand-new cohort of Mastery Specialists, within the Further Education phase.
What is a Professional Development (PD)/School Development (SD) Lead?
PD Leads and SD Leads are expert teachers of maths who have responsibility for maths-specific professional development that extends beyond their own school.
PD Lead progamme is for colleagues who have existing commitments and responsibility for designing, leading and evaluating maths teacher professional development
SD Lead programme is for colleagues who work with schools and subject leaders to improve maths teaching and learning in a school or group of schools other than their own
How to apply?
Do check out the relevant programme details to understand if it's the right opportunity for you. If it is, have a chat with your headteacher/senior leader and ensure you have their full support to apply. Each programme requires a time commitment from you and your school – and it's important all parties understand and agree to this. When you have secured the support of your headteacher/senior leader, complete the online application form. The closing date for applications is Friday 31 March at 5pm.
In the meantime, if you have any questions or would like to talk to a member of the GLOW Maths Hub team, please contact us at: glowmathshub@balcarras.gloucs.sch.uk