With you for the long term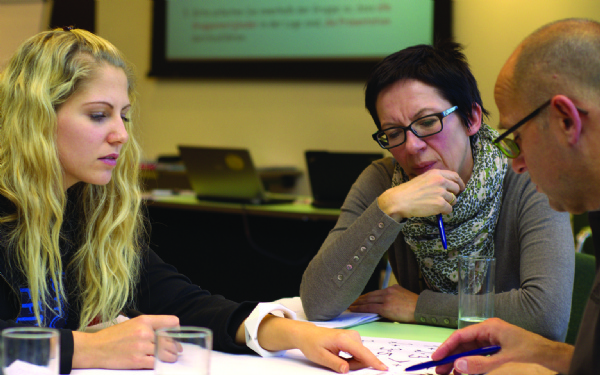 Continuing our support for secondary schools
Did you know that if you or your school has ever taken part in our Teaching for Mastery (TfM) programme, you have access to the support of GLOW Maths at every stage of your maths journey?
Whether you've been away from GLOW for a while, or just completed your TfM Embedding year, we're here for you!
Want to get GLOW-ing again this year?
If you're thinking about how to continue improving the understanding and enjoyment of maths in your classroom, take a look at our brand new Secondary TfM Sustaining programme. Focused around six key areas of focus, this new approach is designed to help further meet the needs/priorities of your school. They are:
Mathematical Thinking – practical strategies to develop mathematical thinking across Key Stages 3 & 4
Coherence – building coherent learning journeys from Year 7 to 11
Maths and Science – practical strategies to support Maths and Science departments in working more closely together
Leading Mastery – best practice/knowledge share with peers; exploring ways to scale-up teaching for mastery across a department
Refreshing/relaunch Teaching for Mastery – working one-to-one with one GLOW's Local Leaders of Maths Education (LLMEs) to refresh and reinvigorate TfM in your department
Collaborative planning – co-plan lessons and design tasks with colleagues to secure/deepen understanding in the classroom
Find out more and sign up today!
Click here for more information about the programme, including how to sign up and get involved.