Impact of #YESUCan
Impact: Pupils
---
Carol Dweck - Mindset 2006

Sir Michael Grylls - 1994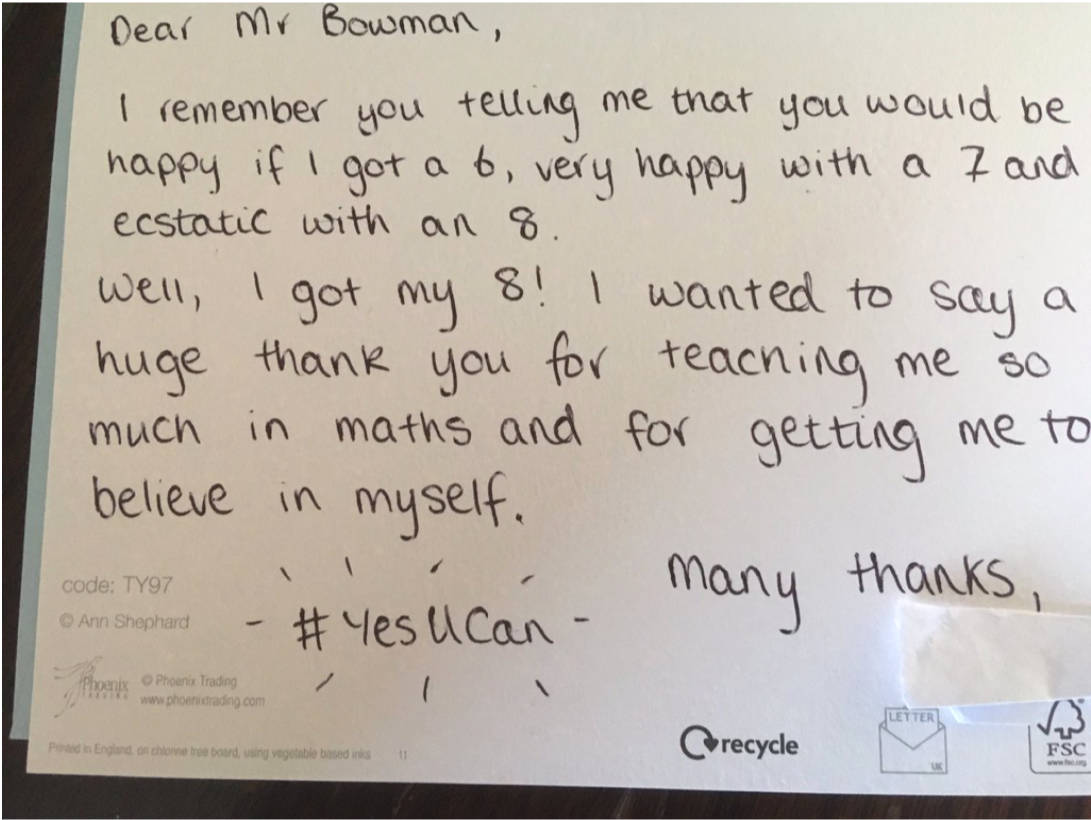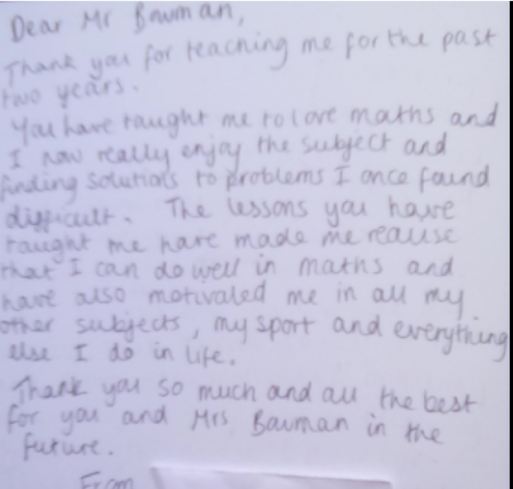 "Thank you for teaching me for the past two years. You have taught me to love maths and I now really enjoy the subject and finding solutions to problems I once found difficult. The lessons you have taught me have made me realise that I can do well in maths and have also motivated me in all my other subjects, my sport and everything that I do in life. Thank you so much and all the best to you and Mrs Bowman in the future"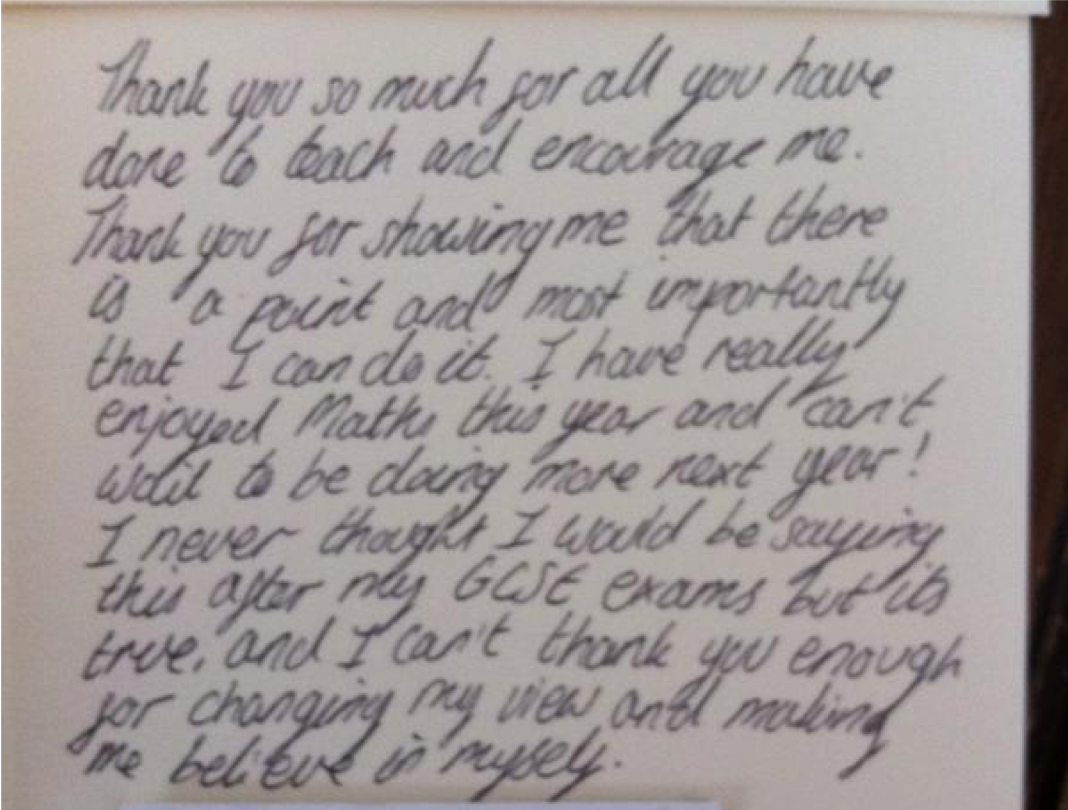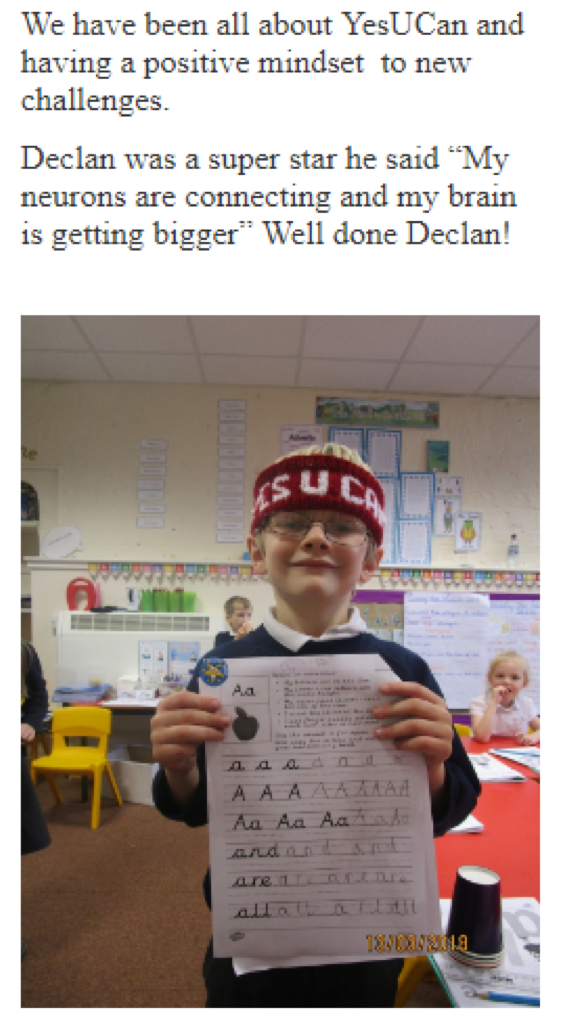 Regular mindset messages in school magazine and twitter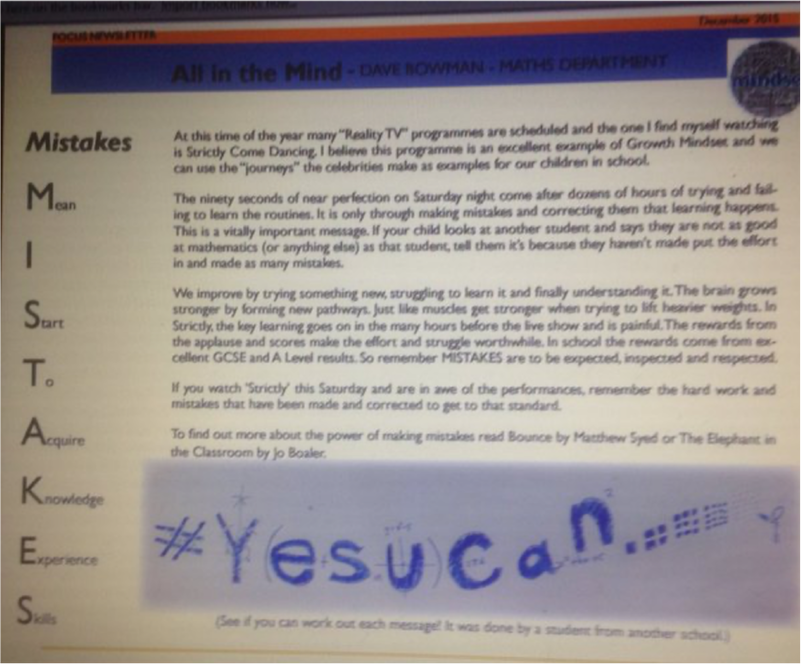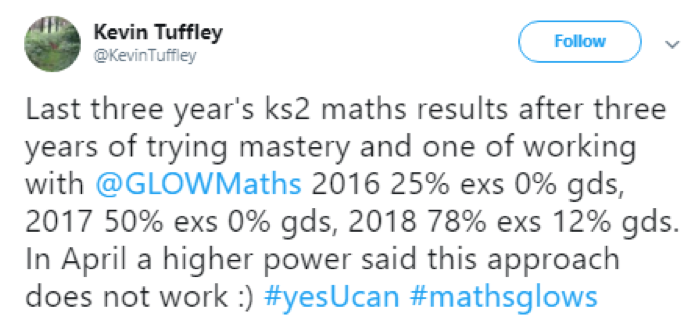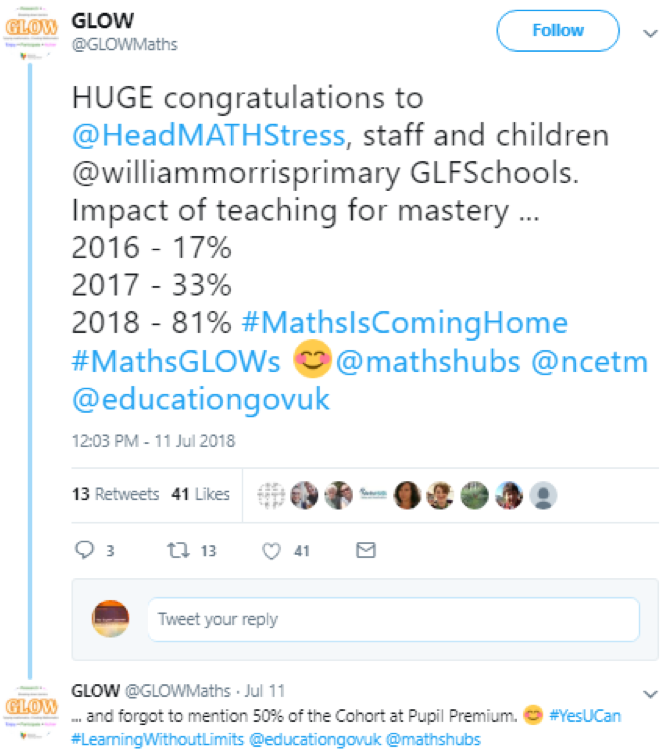 ---
Impact: Teachers
I have come to the frightening conclusion: I am the decisive element in the classroom. It is my personal approach that creates the climate. It is my daily mood that makes the weather. As a teacher I assess tremendous power to make a child's life miserable or joyous. I can be a tool of torture or an instrument of inspiration. I can humiliate or humour, hurt or heal. In all situations it is my response that decides whether a crisis will be escalated or de-escalated; a child humanised or dehumanised' - Ginott 1972
.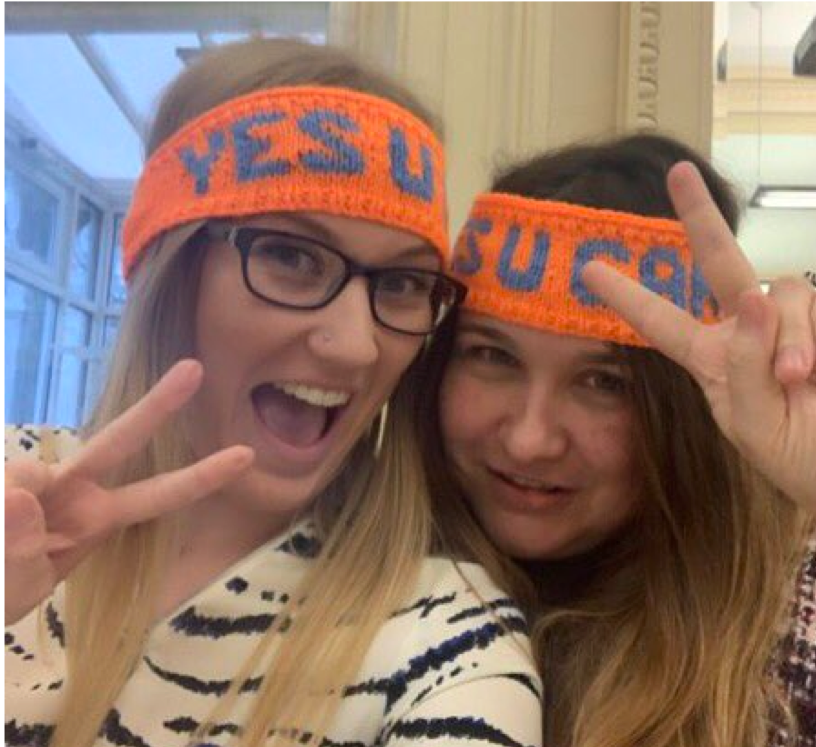 Teachers on BEd Gloucestershire university course

How you taught the modules sparked a belief that I could be capable of achieving a maths specialism. It was always the subject I struggled with at school: I never thought that this would have been possible. I know many students pass through your classes, but from a personal perspective, you have changed how I feel about maths. I now love maths and I know that without you this would not have been the outcome. You empowered me and gave me the opportunity. With you, I believed I could achieve what I thought was unattainable. You wouldn't believe how thrilled I am that I have achieved beyond 70.
This maths experience has changed how I will teach. Your voice will always be at the centre of my teaching.
You are both truly amazing
What teacher's say:
Our own confidence has grown too. There is a buzz in the staff room about maths. But let it be said, there is a transition period when adopting this form of teaching where teachers need to try and fail to succeed. Having the support of the action research group has been fantastic. You are able to share experiences, good and bad, ask questions and rasise concerns.